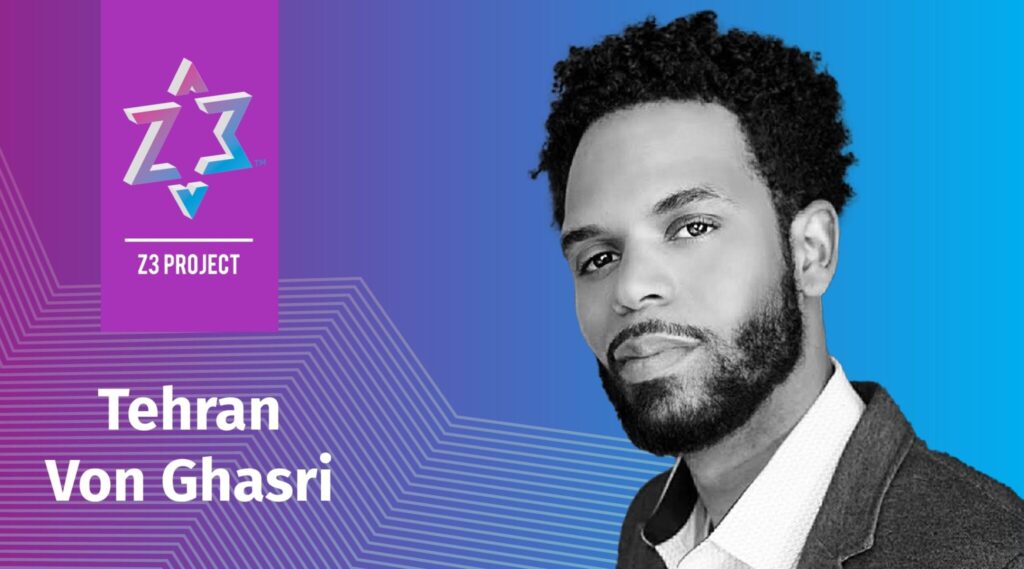 Tehran Von Ghasri Has Fun With His Many Identities
Persian Jewish African-American comic discusses how young Jews can also have a strong sense of self.
For an American Jewish comedian, Tehran Von Ghasri has an interesting story to tell, as his name suggests. The son of an Iranian-Jewish immigrant father and an African-American mother, Tehran's heritage includes a mix of Jewish, Christian, Muslim and Zoroastrian, and any part of that mix is fair game for Von Ghasri's standup.
Yet despite Von Ghasri's many identities, he has a strong sense of self. In our interview, he discusses how young Jews can also navigate through their own multiple identities and come out stronger.
When the comedians that you're mentioning get in trouble, it's honestly not because they perpetuate stereotypes but because they reach for the low-hanging fruit. They use the stereotype in a very negative way. There's a way to do comedy where you have fun with people. You don't make fun of people.  — Tehran Von Ghasri
Read my interview with Tehran Von Ghasri at JTA.
About Post Author