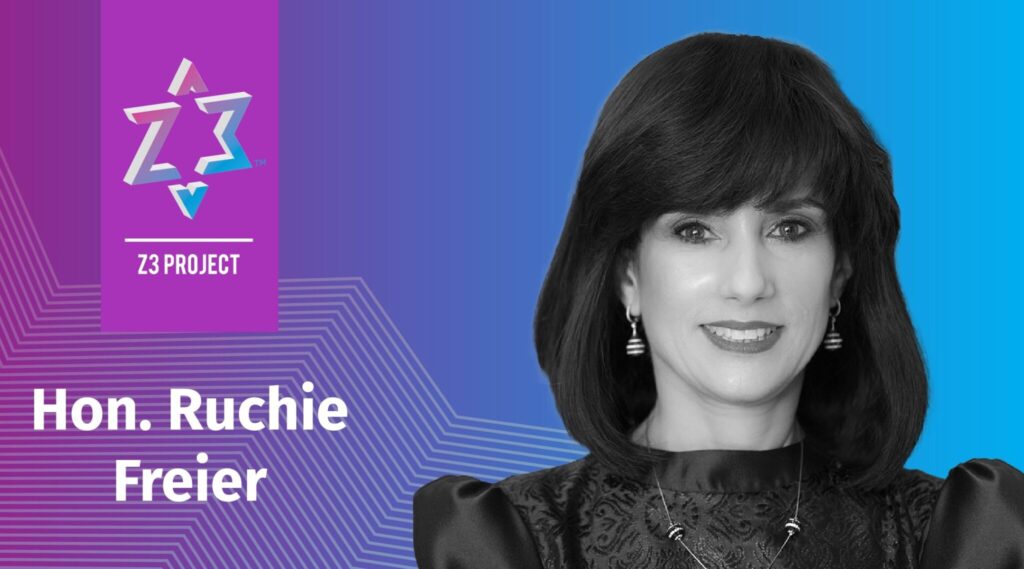 Rachel Freier on Relations Between Hasidim, Secular Jews
Civil court judge, paramedic, Hasid, and mother of six discusses the changing public perception of Hasidim.
Rachel Freier was the first Hasidic woman to be elected a civil court judge in New York. That is just one of many accomplishments for this mother of six who blows away preconceived ideas about what religious Jews can accomplish in the secular world.
Freier also formed B'Derech, a nonprofit that helps provide education for adolescents in the Hasidic community. And she became a paramedic after she helped found Ezras Nashim, an all-women's volunteer EMT service. What unites her various roles is a desire to serve God, she says, and that's what keeps her rooted in her religious upbringing.
In our interview, she discusses the changing public perception of Hasidim and relations between religious and secular Jews.
Maybe in the past generation, we were dealing with Holocaust survivors, and they were happy just rebuilding and sticking together as a tight-knit community. Now, as third-generation Americans, we are participating more in the American system in a good way. — Rachel Freier
Read my interview with Rachel Freier in The Jerusalem Post.
About Post Author