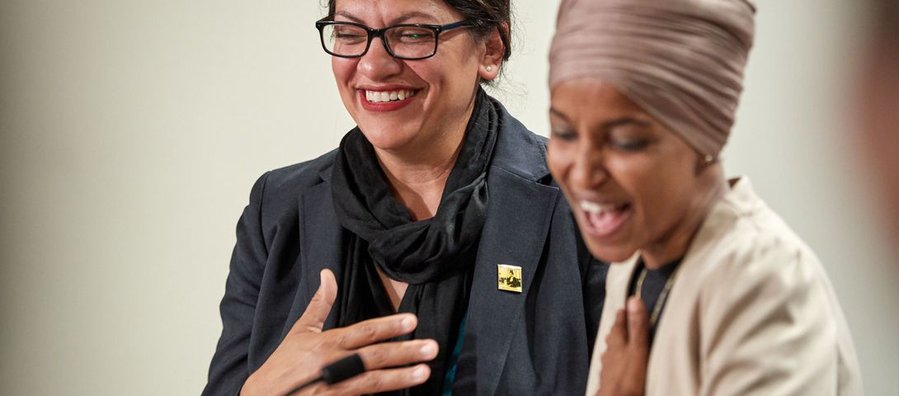 Rep. Rashida Tlaib Should Be Building Bridges
I enjoyed writing this piece for The Forward, because it went beyond knee-jerk Jewish criticism of Rep. Rashida Tlaib.
I enjoyed writing this piece for The Forward, largely because I think (or, hope) that it went beyond the usual knee-jerk Jewish criticism of two freshman congresswomen, particularly Rep. Rashida Tlaib of my home state of Michigan.
I'll have more to say in a future article in Publishers Weekly about the progressive Jewish dilemma when it comes to criticizing Muslim politicians. We're often misunderstood as, God forbid, Trump supporters or Islamophobes. But we need to call out anti-Semitism wherever it's found, including Rashida Tlaib, whom I really want to support, but cannot because she has not risen to the occasion.
You can read the whole thing at the link below, but I'll give you a spoiler alert, and quote from the ending:
---
But, OK. I'll say it: "As a Jew, I am pro-Israel and pro-Palestinian."
What does that mean? It means understanding the nuances of the conflict, of retaining historical memory of lost chances for peace. It means recognizing the pain of the other, and acknowledging that there are voices lost.
Rep. Tlaib could be building bridges between the Muslim and Jewish communities of Metro Detroit, and she's failing. I urge her to reconsider her approach.
---
Read my opinion piece in The Forward: Tokenism Is Racism – Except For Jews
About Post Author