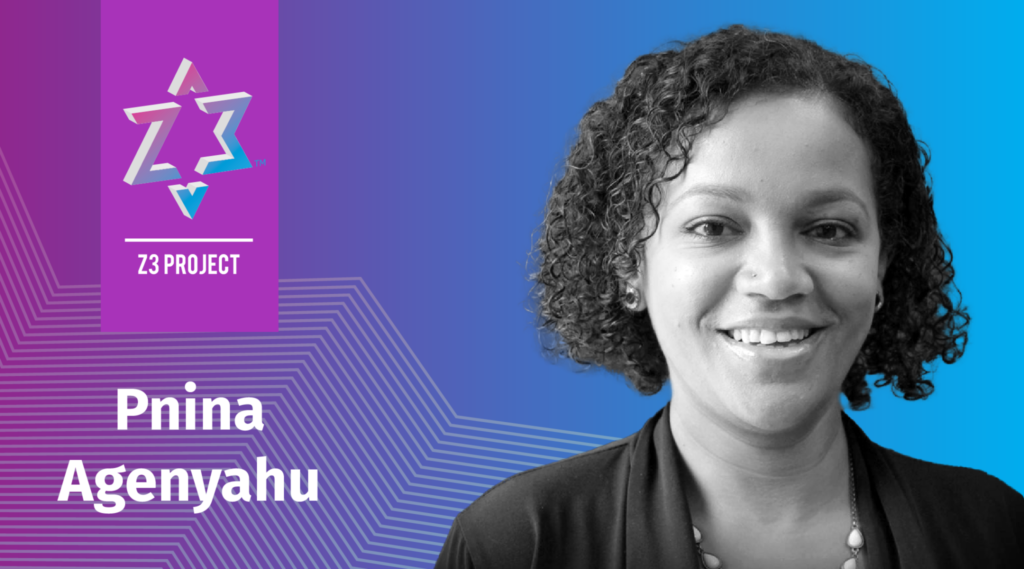 Ethiopian Israeli Pnina Agenyahu Celebrates Diversity
As director of Partnership2Gether of the Jewish Agency for Israel, Pnina Agenyahu brings together disparate Jewish communities from around the world and celebrate their diversity. It's a role for which Agenyahu has spent a lifetime preparing — ever since she made aliyah at the age of 3 on the back of her mother, who had walked for two weeks from Ethiopia. Agenyahu was among the early wave of Ethiopian immigrants to Israel back in 1984 and, from a young age, found that she had a gift for being a leader and spokesperson for her community.
In this interview, she discusses the challenges and promises that come with a diverse Israel and wider Jewish community.
And it's fascinating to see individuals that come in from different countries — from Nigeria, South Africa, New York, India, Canada, U.K., and they're all not Ashkenazi. And I think that's what makes me proud, when you see how colorful we are and that each of us can bring his own voice to the table. — Pnina Agenyahu
Read my interview with Pnina Agenyahu in The Jerusalem Post.
About Post Author