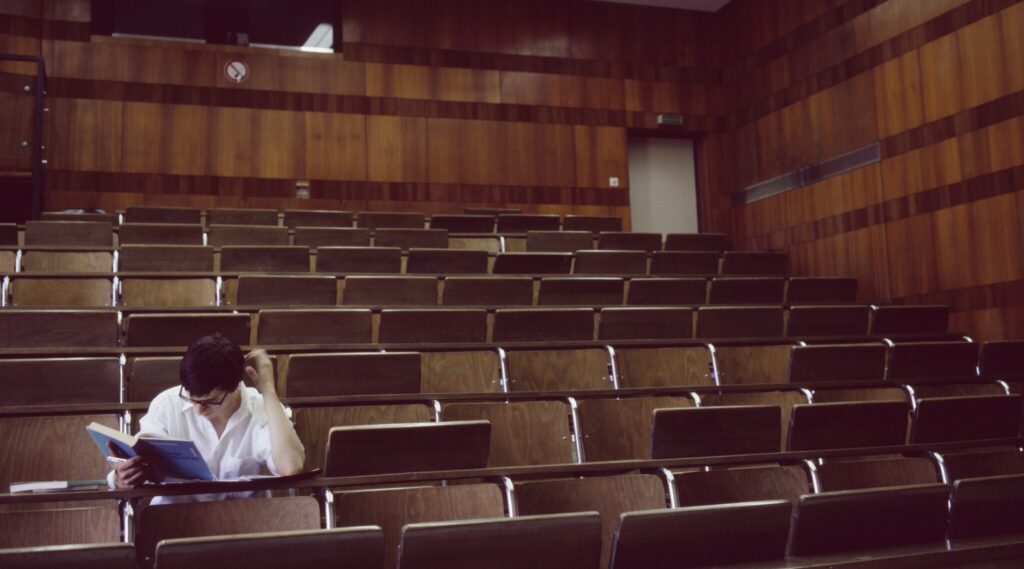 College Antisemitism: My Personal Story
This story is one of a few that really molded me into the kind of journalist, and Jew, I am today.
The college antisemitism I faced at Wayne State University in Detroit in the '80s was of a similar character to kind endured by Jewish college kids today. The only difference is that I had no online network to which I could turn for solidarity or comfort. I faced it alone. I told my story to the Detroit Jewish News, which was then picked up by the Jewish Telegraphic Agency (where I was once managing editor) and by other newspapers, including The Jerusalem Post.
I don't want anybody to think that my college experience was all negative, though. In fact, I loved my time at Wayne State. This story is one of a few that really molded me into the kind of journalist, and Jew, I am today. That's why I'm also going to file this post under "memoir," too, because it is part of a continuing story of my life and the evolution of my relationship with Judaism. Here's how this story begins:
In 1985, I stood in the corner of a crowded meeting room at the Wayne State University Student Center, stone-faced, while people I did not know lined up at a microphone to denounce me before the Student Newspaper Publications Board.
"I don't think Howard Lovy should be editor of The South End because he is biased toward Israel," said one, referring to the student newspaper, where I was up for the editor's position.
The board would decide if I should take the top job. By virtue of my role at the paper, I was in position to assume the top editor slot.
"Howard is a Zionist," said another critic, "so he should be disqualified from this important job as editor of The South End."
Some of them said something about the racist rabbi, Rabbi Meir Kahane. Another said something about the massacre of Palestinians in the Sabra and Shatila refugee camps in Lebanon three years previously by an Israel-allied militia group and with the knowledge of the Israeli army. Apparently I was responsible for all these things and people. I should not have been surprised.
Read the entire essay on the Jewish Telegraphic Agency website.
About Post Author