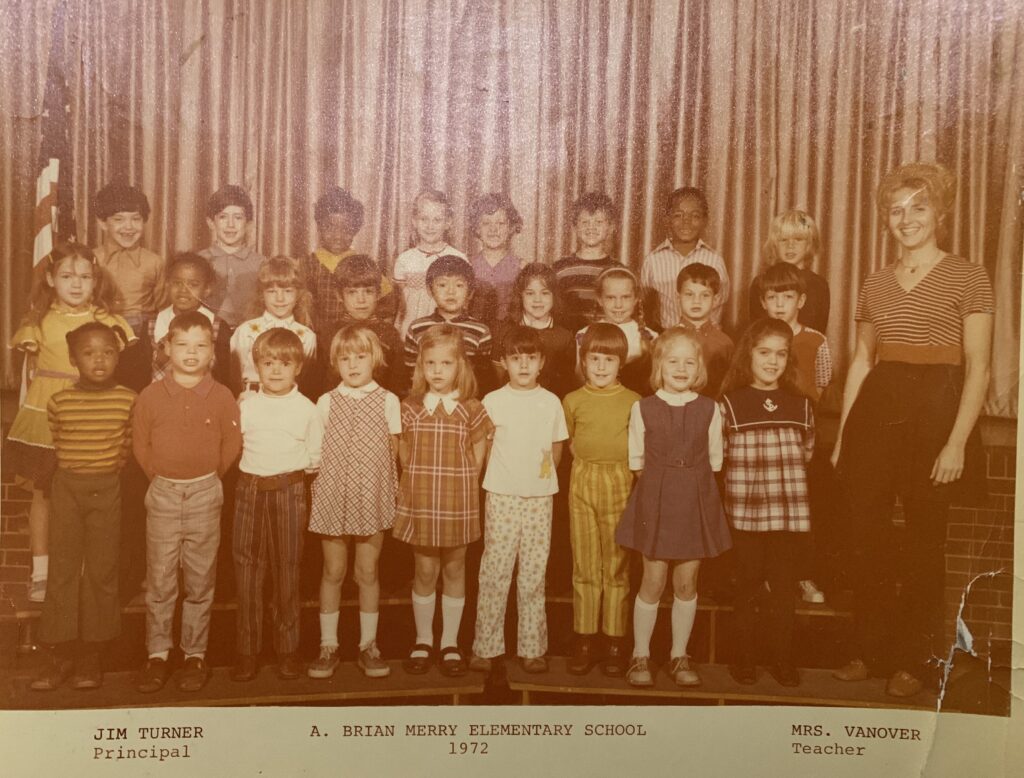 Being a Southern Jew During Bus Integration
In 1972, all the white kids stayed home to protest—except my brothers and me. Three years later, our house was vandalized with swastikas. This was Augusta, Georgia, where Jews were not considered "white."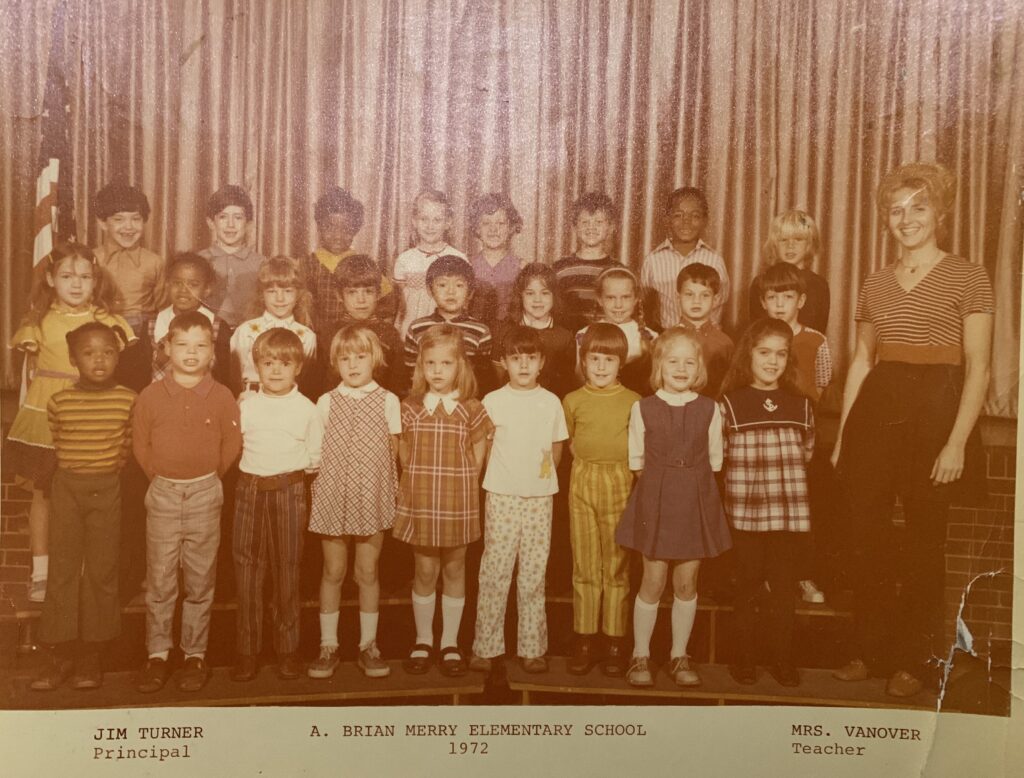 Thank you to the Jewish Daily Forward for running this memory of growing up Jewish in the South. Some aspects of being a Southern Jew was painful, some of it I'm proud of. The memory was triggered by the busing integration debate between Joe Biden and Kamala Harris.
Oh, and that's 6-year-old me in the middle, two kids down from my teacher, Mrs. Vanover. As usual, I'm staring off into space, dreaming of being far away. Mrs. Vanover was a horrible teacher. She would make kids who "told on" other kids stand in a corner wearing a cut-out donkey tail that said, "I am a tattletale." Once, she threw out my jacket for not hanging it properly. My father had to come and get it.
Culture is slower to change than laws. Sometimes, it takes generations. I would be the only white kid who swapped desserts with an African American classmate at lunchtime. My white classmates refused to eat any food they touched.
Read my memory of being a Southern Jew during busing integration in the Forward
I left Jewish journalism 18 years ago, but decided to return due to the rise in anti-Semitism. I felt like there's more I needed to say after all these years. So, two Jewish publications accepted two separate essays. And they both ran July 3, 2019. The first one was picked up by the Jewish Telegraphic Agency, where I used to be managing editor. You can read that one here:
Anti-Semitism is strengthening the Jewish identity of young people. Why haven't our organizations embraced them?
Or, a different version, "The Writer's Cut," on my blog.
Anyway, this tale of Southern Jews, white supremacists, and cat-torturing Nazis is part of a larger narrative in my memoir-in-progress. Chronologically, the two incidents come just before and after this excerpt, which ran in Longreads, detailing my memories of the Yom Kippur War as seen through the prism of OCD. It will all make sense, in context, I hope.
You can read all my memoir excerpts here.
About Post Author