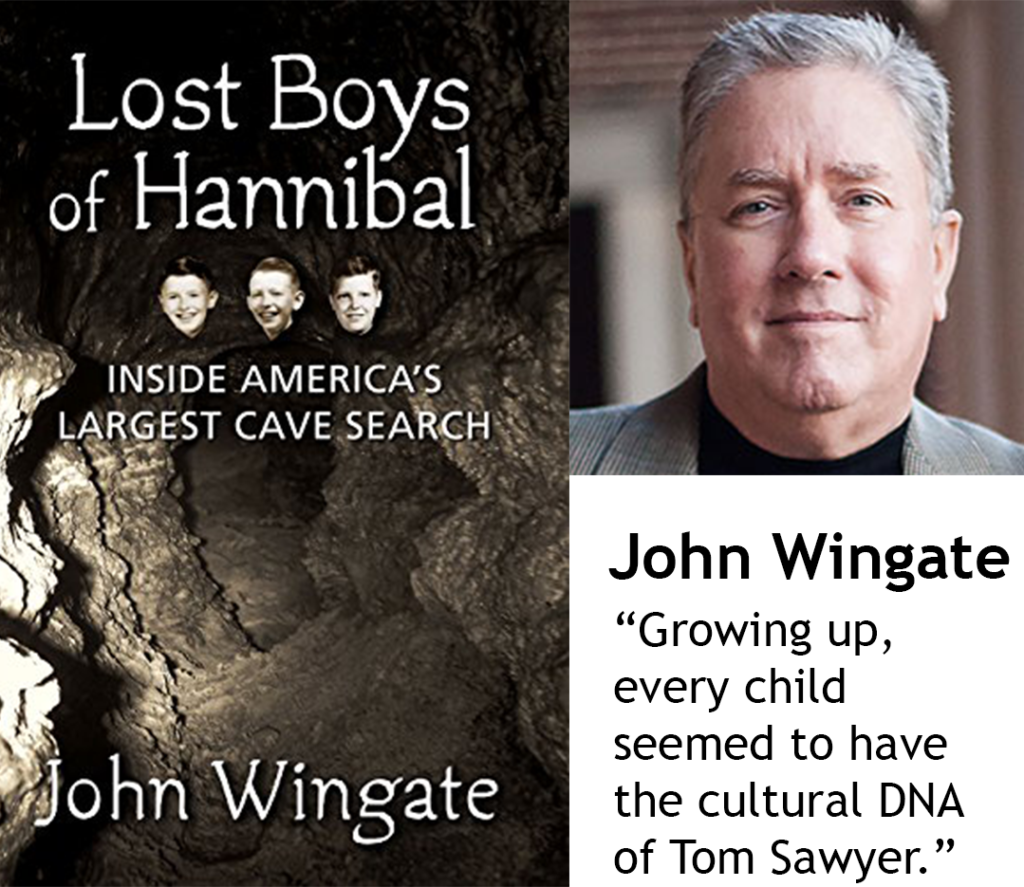 Writer Finds His Past in Hannibal, Missouri
John Wingate has lived with a tragic memory for fifty years, since three boys he knew personally disappeared and flung his old hometown, and the historic stomping grounds of Mark Twain, into a desperate nationwide search.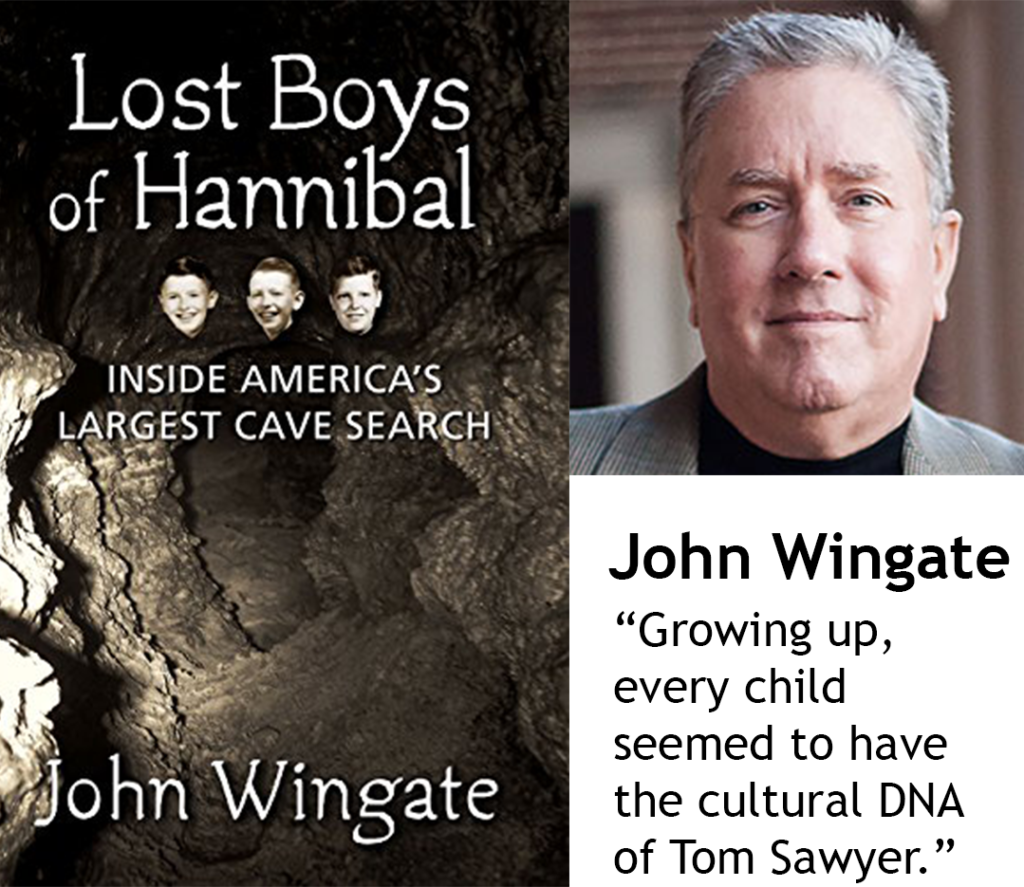 Along the Missouri stretch of the Mississippi River, cut into limestone dating back 350 million years, lies a labyrinthine system of caves beneath the historic town of Hannibal, Missouri. And, like the town, itself, the caves are rich with the ghosts of history.
Tom Sawyer, creation of Hannibal's favorite literary son, Mark Twain, "knew as much of the cave as anyone, as did many an adventurous youth throughout the generations. For author John Wingate, himself a son of Hannibal, and for everybody who remembers the events of May 1967, when three boys disappeared into the caves without a trace, this sense of history and adventurous spirit is always tinged with tragedy.
Wingate has lived with this tragic memory for fifty years, since the three boys he knew personally disappeared and flung his old hometown of Hannibal, Missouri into a nationwide frenzy of desperate search. In the time before the twenty-four-hour news cycle, the disappearance of these boys riveted the nation. Wingate, who spent his career as a broadcaster, knew that he would someday come back to this story and, if not give a sense of closure to a case that was never solved, at least provide a level of catharsis to friends and family of Joel Hoag, 13, his brother Billy, 11, and their friend Craig Dowell, 14.
Wingate has done this in a fascinating new book, Lost Boys of Hannibal: Inside America's Largest Cave Search, published by Wisdom Editions, an imprint of Calumet Editions.
In my interview below, Wingate discusses the book, Hannibal, the legacy of Mark Twain, and of course the boys who went exploring fifty years ago, and never came home.
Read my interview with Author John Wingate
About Post Author