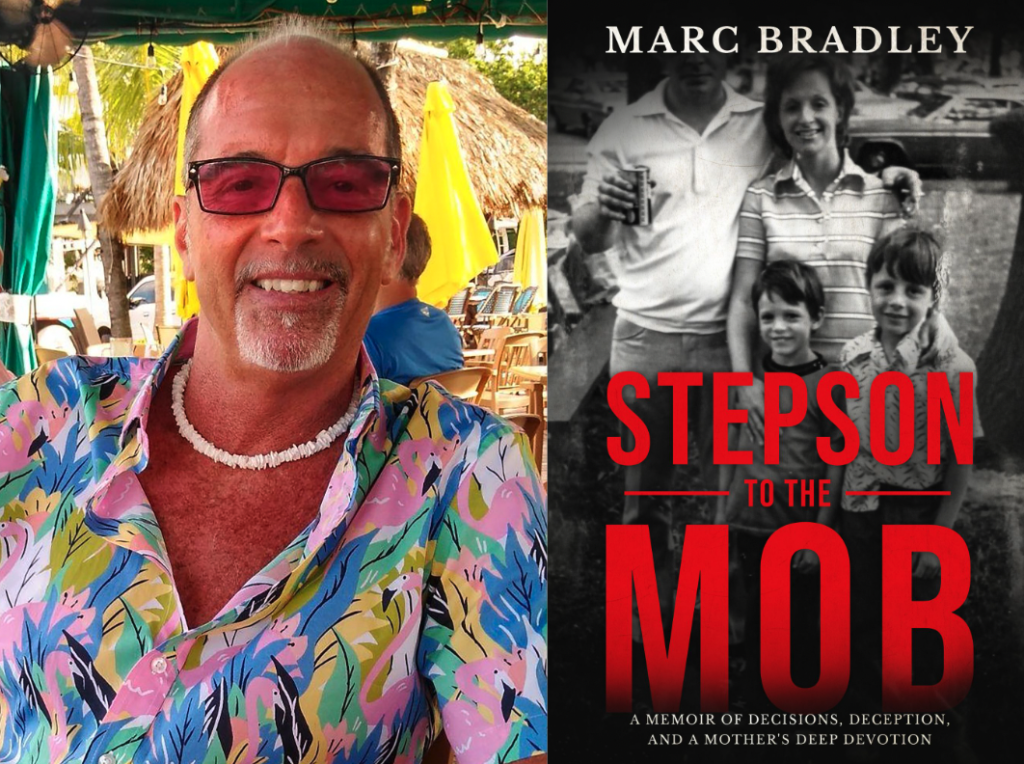 Stepson to the Mob: Story of a Childhood in Hiding
Author Marc Bradley came to me with an incredible story of a childhood spent in the witness protection program and, through the process of editing and coaching, produced Stepson to the Mob: A Memoir of Decisions, Deception, and a Mother's Deep Devotion. I was happy to have helped Marc turn his disjointed memories of a traumatic childhood hiding from the mob, and his mother's fatal illness, into a compelling narrative. As his developmental editor and writing coach, I urged Marc to dig deeper and make readers relive these moments with him. There are times when you can soar above the action at 40,000 feet, but I challenged Marc to go down to "street level" and remember what he saw, said, heard, and felt. The result is a sometimes-visceral recalling of a very strange childhood. Here's what Marc had to say about our work together.
As a new author, sitting down to write my first book was quite a task, to say the least. And considering it was a memoir made it all the more challenging. Finding Howard was nothing short of a dream come true. His ability to see through the words to find my voice was second to none. He understood me and knew exactly how to turn my childhood memories into fully developed scenes. Of all the skills he possesses, the one that served me the most through this process was the job he did as my writing coach. He has made me a better writer as a result, and for that, I am most grateful.
I was also happy to have produced the audiobook version of Stepson to the Mob.
About Post Author