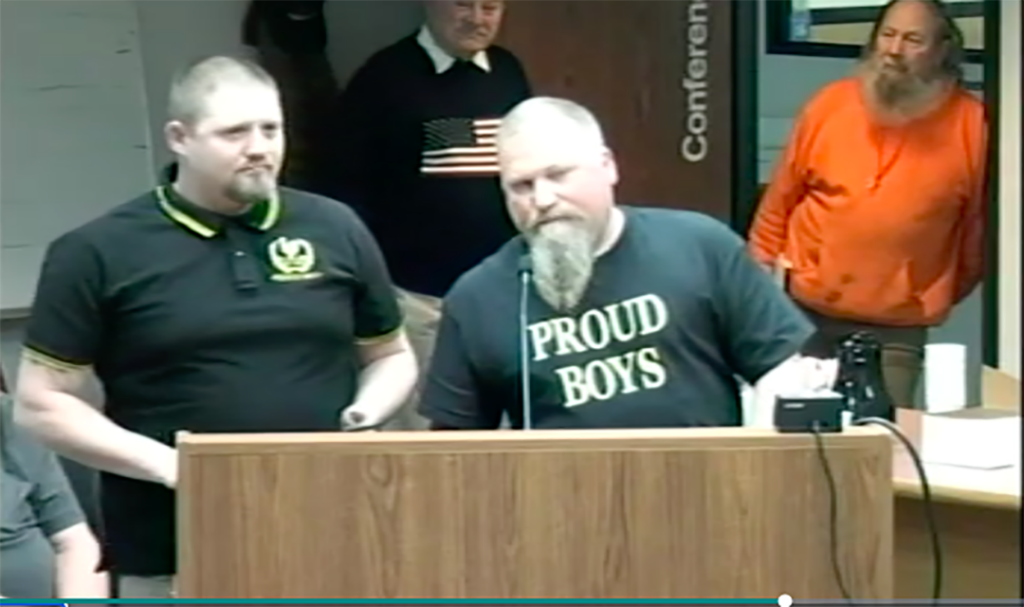 Push Back Against the Proud Boys in Michigan
The Jewish community must stand against hate.
The Proud Boys hate group is embedding itself into local Michigan politics. Back in March, the Grand Traverse County Board of Commissioners held a public hearing, a piece of local red-region political theater really, on a resolution to make the county a "Second Amendment sanctuary."
A non-county resident wearing a "Proud Boys" T-shirt stepped up to the microphone and said he was "representing friends of mine from Grand Traverse County who couldn't be here today." And, with that, he waxed philosophical about his interpretations of the Second Amendment.
Well, I was surprised, and so were many in Traverse City, because the Proud Boys are designated a "hate group" by both the Anti-Defamation League and the Southern Poverty Law Center. Both organizations say the group is racist, antisemitic and misogynistic. Not only that, they played a large role in planning 2017's Unite the Right rally in Charlottesville, Va., during which a local synagogue was terrorized and a young activist, Heather Heyer, was murdered in a car-ramming of counterdemonstators by an avowed antisemite.
Read the rest of my essay on the Proud Boys in the Detroit Jewish News.
About Post Author