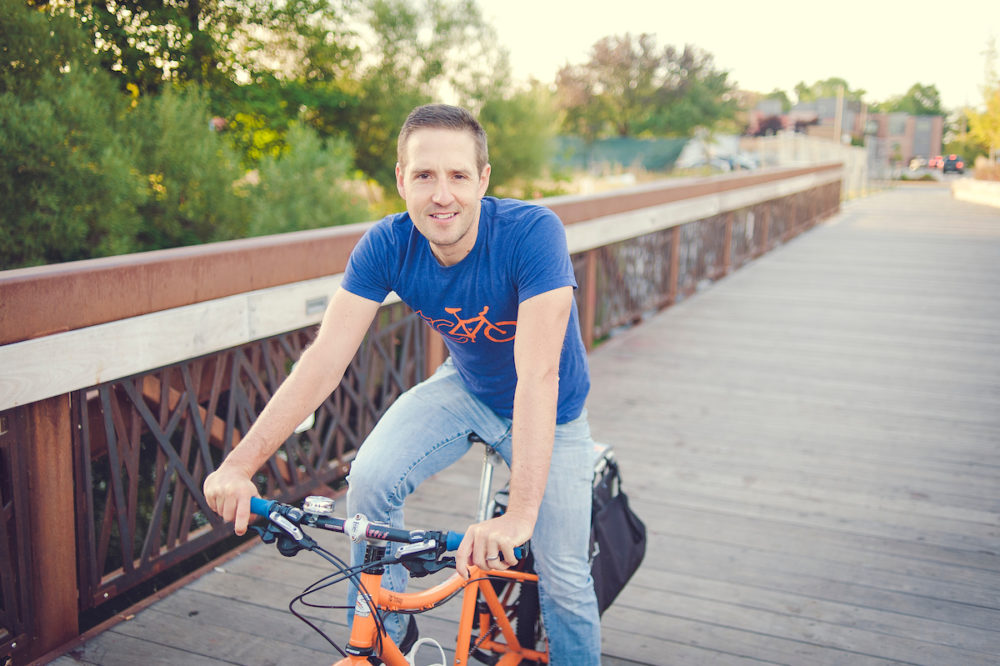 Michigan cycling advocate seeing big results from thinking small
It was the school dropoff that did it for Ty Schmidt. When he first moved to Traverse City, Michigan, about 11 years ago, he realized that the frustratingly long lines of cars in front of his son's elementary school brought out the worst in everybody.
"I would just stand there, and I would count on one hand the kids walking to school. Mostly because they're blocked by the cars, Schmidt said. "Who in their right mind would send their kids through this maze of cars? That bothered me a little bit."
So, he did something about it. He organized a group of neighborhood kids to start biking to school with him, and he'd also sneak in tips on bike safety and "how not to be a knucklehead." Eventually, what began as a single "bike train" of children pedaling to school spread to 18 groups every morning in neighborhoods across the city.
About Post Author